HuRiaan Jan Damme about the Brain Foundation: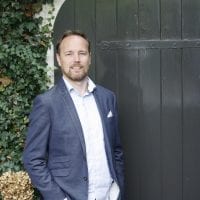 'You hear it so often around you, people grow old and get troubles because of the old age. Always been "far away from my bed"….
But suddenly you notice, "hey, my father asks this for the umpteenth time" and "He never used to be difficult about this". It is often noticed, you start to pay attention to it and carefully ask others if you are imagining things. Others think so too and for a long time dementia in its infancy is suspected. All kinds of physical problems get snowed under in the search for help with the process around dementia. A difficult process depending on the acceptance, specifically a big problem for my father.
In the meantime, my father has more and more physical problems and falls into unpleasant situations several times. It is a difficult extra side effect because all the effort and help goes into getting diagnosed with, for example, Alzheimer's disease. In the case of such a diagnosis, for example, a Case Manager can be assigned, so that more and better help is available.
Parkinson's Disease The diagnosis turns out to be Parkinson's. "But… my father doesn't suffer from any vibrations at all". He does have a lot of trouble walking, sometimes more shuffling, the feeling of falling over and extreme stiffness. All perfectly fitting to the disorder as it turns out. As well as the dementia related complaints, paranoia, and other psychological and physical complaints. My strong father, passionate sailor and preferably never at home but just busy….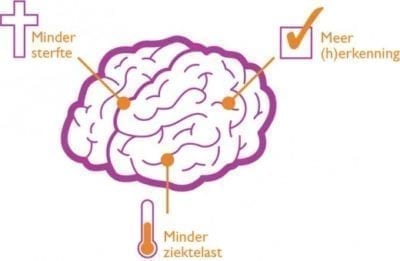 Why the brain foundation The many helpers and volunteers who help people by listening on the phone and with practical and really useful tips, about dementia or parkinson's, will always stay with me. For this alone, support is desperately needed! There are hundreds of different brain diseases, but you only have one set of brains. 1 in 4 people has a brain disorder. From dementia, parkinson's disease, stroke, depression and migraine to brain damage after an accident. The brain foundation transcends disorder and tries to make connections between disorders and possible solutions. Brain disorders are unfortunately fast becoming the largest disease in the Netherlands. A brain disorder not only turns your life upside down, but also that of your surroundings. Sooner or later it will affect us all.