SAP SuccessFactors is the best system to automate your HR processes and administration. However, paper and electronic documents and e-mails are still necessary.
For example, contract proposals, contract amendments, confirmation letters for promotions, etc. are almost always sent in paper form. These documents must be provided with the employee's details and after signing, they are returned and stored in a (digital) personnel file.
The manual actions often lead to lost or incorrect documents and miscommunication and are not in line with the new digital standard. Our Document Manager helps to prevent this.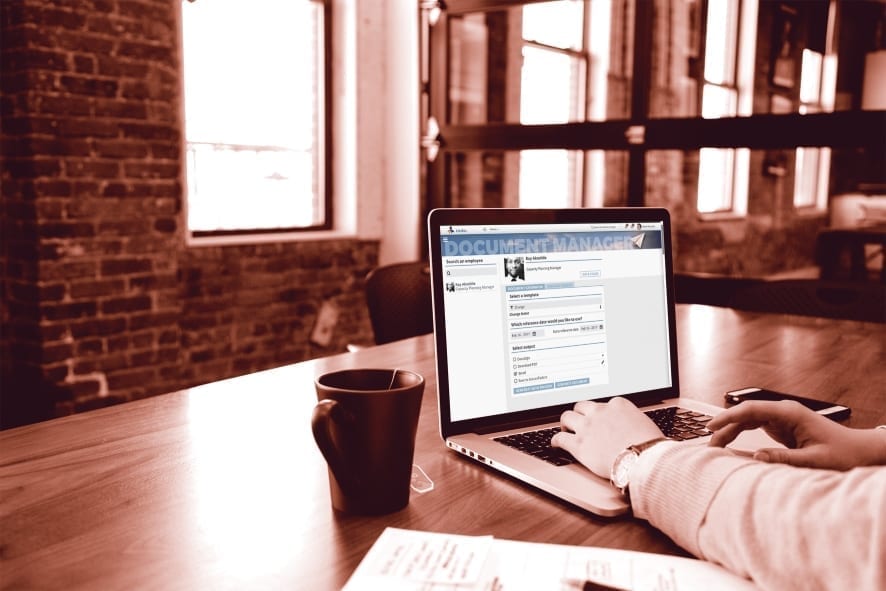 INTEGRATED DOCUMENT SOLUTION
Document Manager is a document management system that is fully integrated with SAP SuccessFactors. Easily create documents after which the sending, signing and saving of the received documents is done fully automatically. With the Document Manager for SuccessFactors, your HR department can perform its tasks faster and easier!
Fully integrated in SuccessFactors:
user-friendly User Interface
automatic generation of documents based on planned events
make use of existing authorisations (Role Based Permissions)
template based implementation for rapid implementation
Simple template management:
continue to manage your current Word, e-mail or PDF templates in the familiar MS-office environment
upload the templates in the Document Manager
use dynamic fields, images and calculated fields
define mandatory and optional fields
different templates possible per group of users
Versatile processing of documents:
bulk generation of documents
extended E-mail options
digital signing through integration with DocuSign
automatically save created documents in a digital personnel file
flexible configuration and monitoring of retention periods
extensive document search
Also watch the video on this page or download our leaflet.
For more information or a demo of the Document Manager please contact us directly.