The Poverty Fund has been nominated by Edwin
Free personal hygiene products through MUP's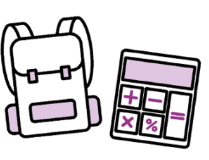 1 out of 10 girls and women living at poverty level in The Netherlands have sometimes not enough money to buy personal hygiene products. They are forced to stay at home and stay away from school, work or friends. The Poverty fund provides free personal hygiene products available through local aid organizations and other easy accessible locations. We would like to offer women the choice to choose from products that they feel comfortable with.
The Poverty Fund provides the personal hygiene products via so called MUP's (menstrual issuing points).
That is why the fund offers different kinds, sizes and brands of sanitary napkins and tampons. Also menstrual cups are available.
With the MUP's about 45.000 girls/women have access to these products in The Netherlands.
For 5 euro we are already able to buy 5 pieces of sanitary napkins.