With HuRis' Flexben Manager, employees can easily make their own choices. The Flexben Manager of HuRis offers the possibility to start request processes from SuccessFactors based on the granted authorizations within SuccessFactors. The Flexben Manager shows the right package of programs, and possibilities for the specific employee based on Payroll and Time-off data. It supports the entire process of submitting, checking and processing requests in SuccessFactors and SAP Payroll.
Through user-friendly s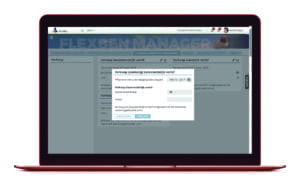 creens of the Flexben Manager it is easy for all employees to make and submit their own choices online!
Customers not only use the Flexben Manager for their flexible terms of employment, but also for choices in the context of sustainable employability. The Flexben Manager: user-friendly, efficient and fully integrated in SuccessFactors.
Click here for more information.