In the first release in 2022, the current homepage will be replaced by the new (reimagined) homepage. As of April 15th on preview, and May 20th on production, it will therefore no longer be possible to use the current homepage
The new homepage has become available a while back. In the current (2021 H2) release, the following functionalities have been made available:
To-do and workflow tasks can now be handled directly from the home page
Tasks are shown in cards on the homepage with the necessary information to complete the task. The information can be opened to show more detail here, or immediately completed from the card.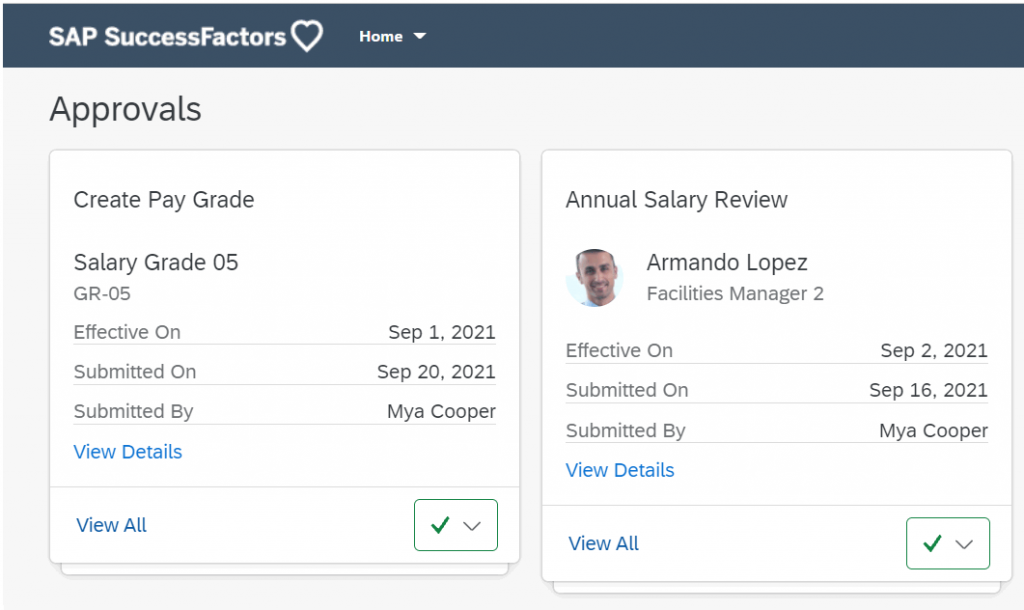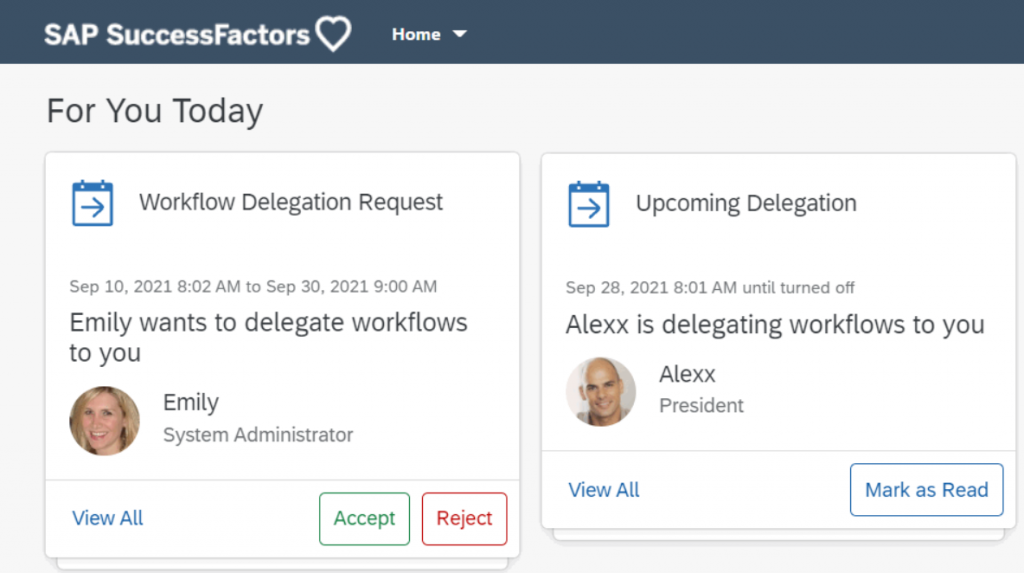 Enhancement of managers' experience
Previously, managers did not have access to their team and team related tasks on the new homepage. As of the current release, this is possible. Other improvements that have been made available for managers are:
Birthday and tenure reminders can be shown directly on the homepage
Approvals of requests from team members can be handled on the homepage
Absence information for the entire team can be opened directly from the homepage
Themes can be applied to the homepage
Where the look and feel could not be modified before, it is now possible to change the colours to match your colour scheme.
Our advice
We do not advice you to use the new homepage productively yet, however we do recommend to set this up on your test system, if necessary for a limited group of test users, so an impact analysis can be performed. HuRis is able to assist with the implementation of the homepage, as well as the impact analysis.